It may seem a bit strange, to write words to an instrumental music track with no vocals on it!? I blame the title search. The initial idea for this track was a single bass drum beat with some ping-pong delay added. That sounded a bit like a heart-beat which I liked and  I flirted with the idea of adding the word Heart to the working title, so, Heart Beat, Heart to Heart, Two Hearts, Big Heart, Braveheart(!), Mr. Heart, that kind of thing. Thankfully I came to my senses and added some sparse guitar feedback sounds and swiftly changed the working name to Slow Feedback. Slow Feedback went through thirteen versions and mixes. The final wave file of the audio is shaped like a fuzzy wedge, narrow at one end (the start) and wide at the other (the end). I was quite pleased with this but then it has been a long year.

With the audio mix 'finished' I began to put the video together. I already had the cover image in mind (the red deer in the forest) and spent some time wondering if I could make this whole venture more commercially viable by somehow getting the deer to dance in the video.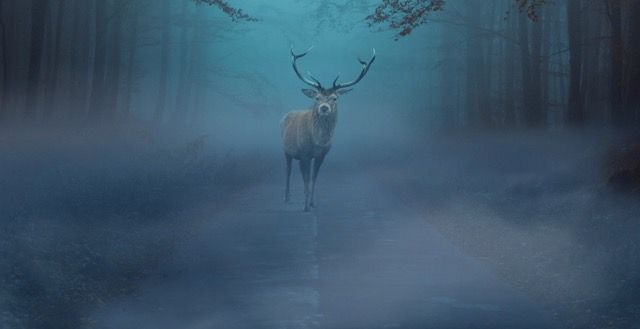 That proved to be too expensive to achieve. Instead I added some images that seemed to fit the mood of the music, misty trees, faces emerging from a dream, visual feedback and of course some snow. I really enjoy putting the video together but because there are no words in an instrumental track (really?!) it can be tricky to convey anything. After all almost any visuals will work but a sunny beach scene or lots of dancers may upset the deer.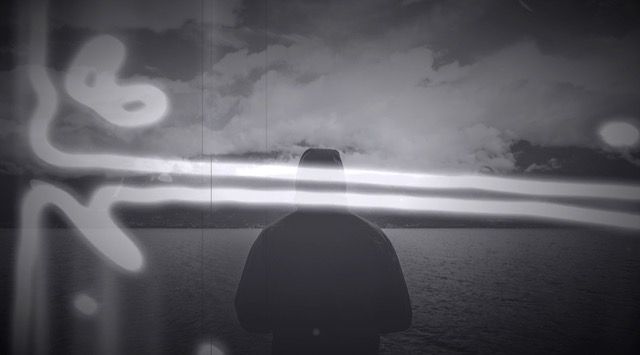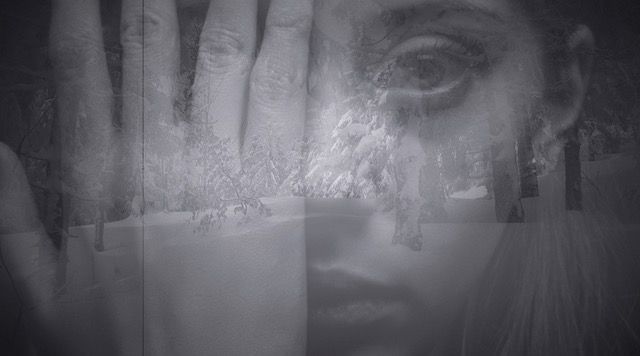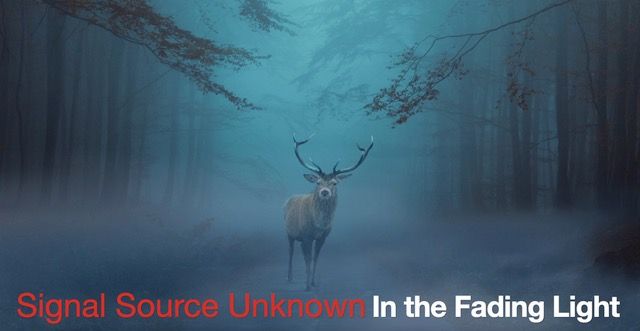 I had the 'finished' audio, a video, a cover image with a deer on it but now the title Slow Feedback didn't seem to work. I looked through my many notebooks and came across some words which I'd written and given a title of In the Fading Light of the Bluebell Knoll.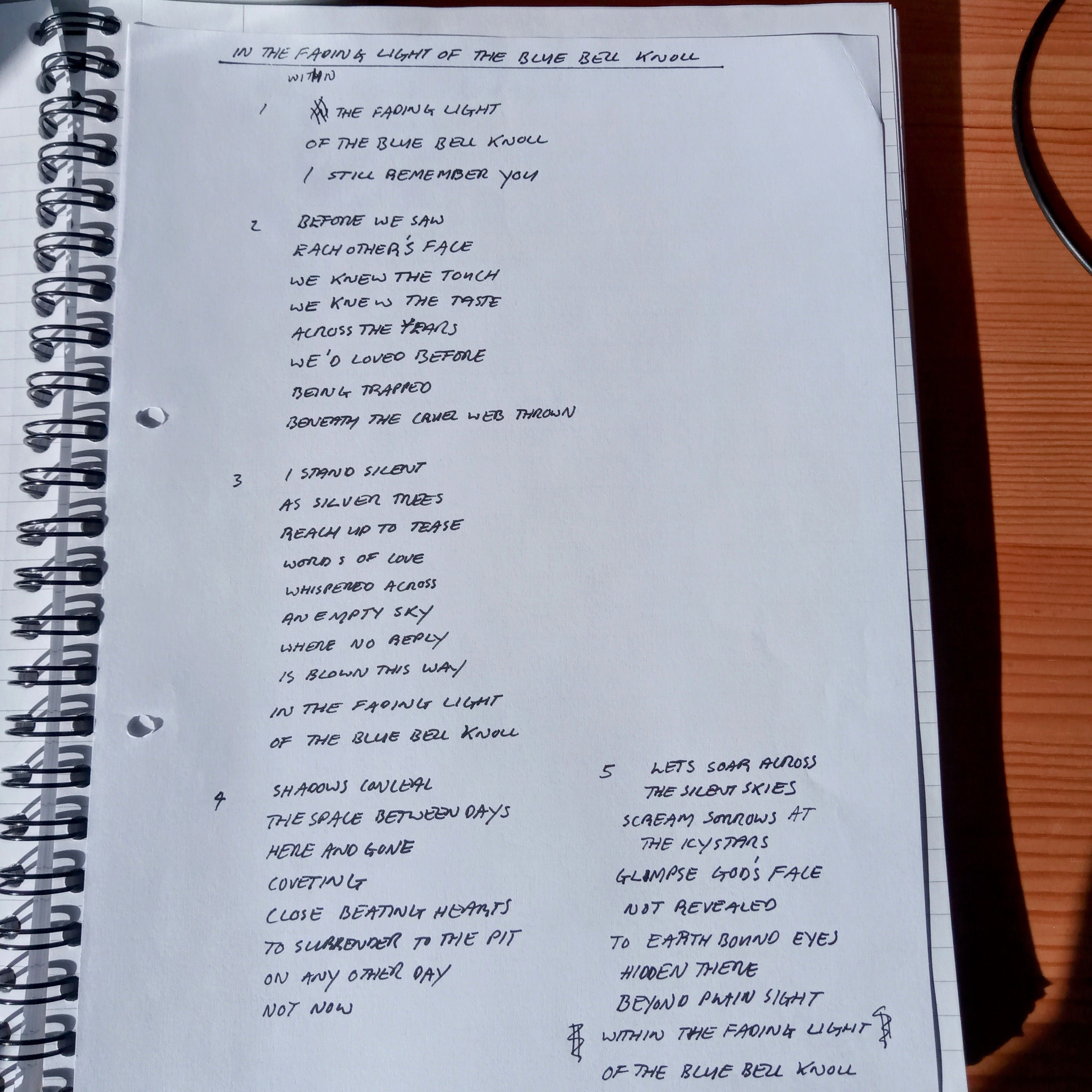 Part of this fitted with the atmosphere of the music and so I did an edit and called that In the Fading Light. Track title found and somehow it tied things together. I could have added vocals to this track (no!) and used the words as lyrics. If I had then those words would probably have been added over the build up section before the guitar and drums come in … 
IN THE FADING LIGHT 
LET'S SOAR ACROSS 
THE SILENT SKIES 
SCREAM SORROWS AT 
THE ICY STARS 
GLIMPSE GOD'S FACE 
NOT REVEALED 
TO EARTH-BOUND EYES 
HIDDEN THERE 
BEYOND PLAIN SIGHT 
WITHIN THE FADING LIGHT
In the Fading Light (Official Video)